Project Teams deserve an easy to use Access Control System.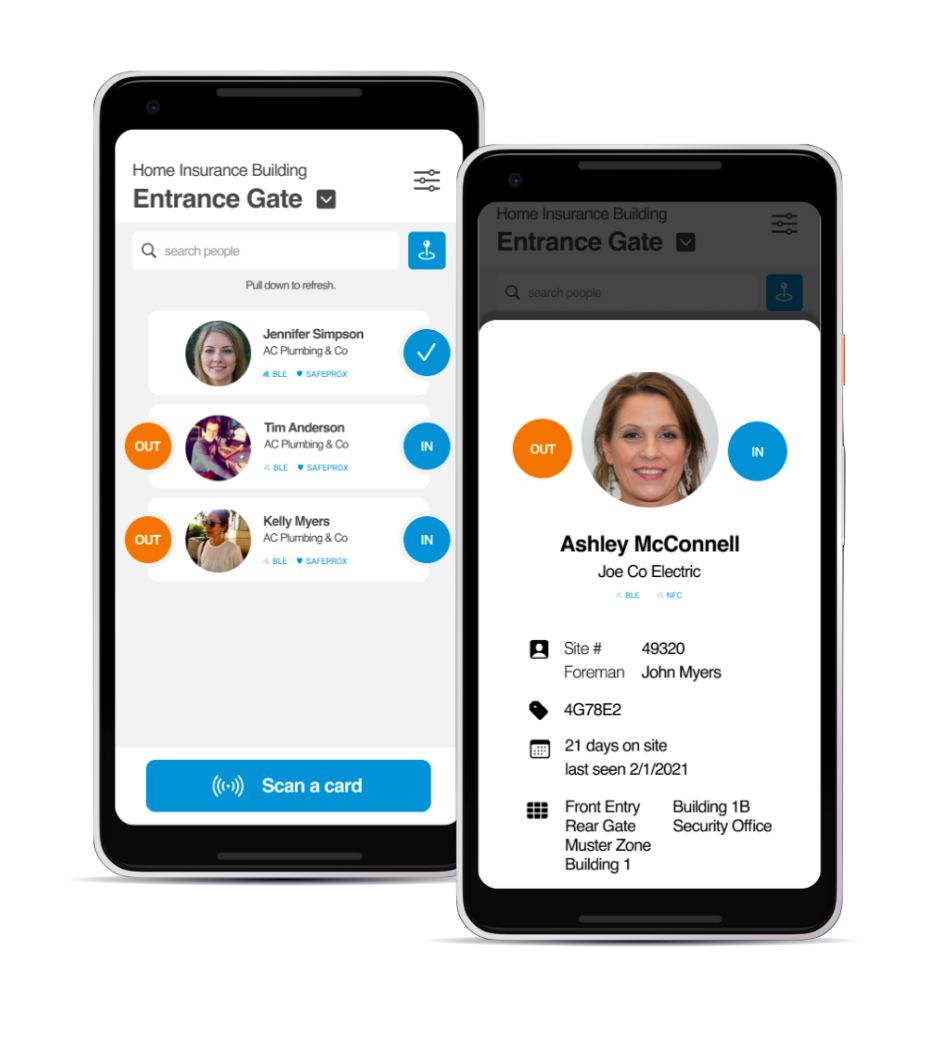 The Visibility App puts the power of the Eyrus Platform into your hands.
Using the Visibility App, available on iOS and Google Play, Eyrus users can be on their specific project site with access to:
Perform access control functions

See who is on-site

Verify attendance

Ensure identity details of workers

Create your timesheets

Manage your drills and evacuations
Easily scan BLE, NFC or SafeProx cards from your Android or iPhone to confirm access to restricted areas, and check the workforce in or out at main security checkpoints. This puts the power of Eyrus data collection right in the hands of security personnel, superintendents, and project members to easily verify workforce during the course of the project.
Start your access control for as low as
$100

a month*!

Contact us today to find out how to enable your project teams to grant access to your workforce, all from the palm of your hand!
I want Access Control today!
Modes
There are three different modes in the Visibility App that allow project teams to access and confirm information about the workforce.
1. Read Only Mode
2. Check-In Mode
3. Security Mode